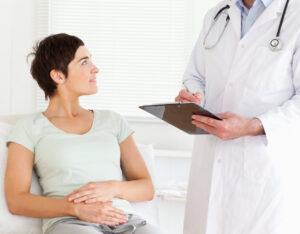 The plastic surgery procedures performed by Jon Kurkjian, MD are designed to provide long-lasting results that help you look and feel your very best well into the future. Dr. Kurkjian's use of advanced techniques along with treatment plans that are customized to each individual's needs and goals are important steps toward accomplishing that goal; however, there are certain things you can also do to ensure the outcome of your plastic surgery continues for as long as possible.
Here are some tips that can help you maintain your results over time:
Immediately after your surgery, be sure to follow all post-operative instructions provided to you by Dr. Kurkjian, and never miss a scheduled follow-up appointment. These steps of the process are vital to ensure you are healing well and that you are experiencing a safe and effective recovery.
Maintain a regular skin care regimen. Moisturizing, cleansing, and nourishing your skin on a daily basis is very important, and doing so can go a long way toward extending the outcome of procedures designed to enhance the skin and reduce signs of age. Also, don't forget sunscreen! Broad-spectrum U-V ray protection should be used whenever you are out in the sun.
Stay on a nutritious diet and exercise regularly (as permitted by your primary care physician). This is not only necessary for your general health, but also to minimize weight fluctuations, which can ultimately have an effect on the results of body contouring procedures and facial plastic surgery treatments.
Monitor your hormone levels. Persistent hormone fluctuations can have negative effects on general health, the quality of your skin, and body contours. Your doctor can check for hormonal imbalances with a simple blood test.
Maintain a healthy lifestyle. Getting the proper nutrition, ensuring you have the recommended daily amount of vitamins and minerals, refraining from smoking, limiting alcohol intake, avoiding tanning beds, and striving for total body wellness can all be helpful for extending your plastic surgery results—as well as your general well-being.
You should also know that Dr. Kurkjian and our team are always here for you. We encourage you to reach out to us with questions or concerns at any point before or after your treatment.
Dr. Kurkjian can provide you with even more information on how you can extend the longevity of your plastic surgery results once your customized treatment plan is in place. Please contact us today for additional guidance, or to schedule a consultation with our plastic surgeon.