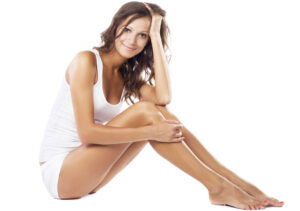 Jon Kurkjian, MD is a plastic surgeon in Fort Worth dedicated to achieving dramatic body contouring results for both women and men. With a number of procedures to choose from, he can help you eliminate excess skin, get rid of stubborn fat, and/or accentuate various curves and features for an improved body shape. In addition, he can aid mothers in regaining their pre-pregnancy figure by addressing the physical changes often caused by pregnancy and breastfeeding.
Having undergone advanced aesthetic fellowship training focused on enhancing body contours, Dr. Kurkjian is highly skilled in combining an artistic approach with the most modern techniques available for customized treatment plans. During your initial consultation, he will carefully review your medical history to ensure that you are in proper health to pursue any body procedure. Based on your physical exam, Dr. Kurkjian will be able to provide what he considers to be the safest, most effective option(s) for you and your body.
To find detailed information on any of the body contouring procedures performed by Dr. Kurkjian, we invite you to view the basic descriptions below and follow the links to the respective pages on our website. If you have additional questions, or if you are interested in booking a consultation, please contact us online or by phone today.
Tummy Tuck (Abdominoplasty)
Tummy tuck surgery—medically known as abdominoplasty—is designed to remove loose, hanging skin and repair stretched and/or torn musculature throughout the abdominal region. If needed or desired, liposuction can also typically be performed to remove any localized pockets of fat in the region for a slimmer midsection and improved overall outcome.
Mini Tummy Tuck (Mini Abdominoplasty)
As its name suggests, a mini tummy tuck (or mini abdominoplasty) is a less extensive version of the traditional full tummy tuck procedure. This technique involves a shorter incision and is generally best suited for individuals who have poor muscle tone and minimal excess skin that is limited to the area below the belly button.
Learn More about Mini Tummy Tuck
Liposuction
Liposuction can be a great option for men and women who are troubled by fat accumulations that remain resistant to dedicated efforts of diet and exercise. Dr. Kurkjian offers three different liposuction methods at our practice, enabling him to remove localized fatty tissue from virtually anywhere on the body with optimal safety and efficacy.
Mommy Makeover
The term "mommy makeover" refers to a custom combination of procedures intended to restore a woman's pre-pregnancy physique. While the exact treatments vary from patient to patient, many mothers choose to pair tummy tuck and liposuction with breast enhancement surgery to simultaneously address the most common areas affected by pregnancy and breastfeeding.
Learn More about Mommy Makeover
Arm Lift (Brachioplasty)
Sometimes referred to as brachioplasty, arm lift surgery is designed to remove loose, hanging skin from the upper arms for a firmer, more toned appearance. This treatment can be particularly beneficial for individuals who have lost a significant amount of weight but are troubled by the excess skin that often remains.
VECTRA® XT 3D Imaging System
Depending on the area of your body you wish to address, you may be a good candidate for our ultra-high resolution 3D imaging—VECTRA® XT. Using this modern technology, Dr. Kurkjian will be able to actually show you possible results of your body contouring procedure on a 3D image of your own body!
Learn More about VECTRA® XT 3D Imaging
Schedule Your Consultation
We strive to ensure the best results for each of our patients. For more information or to schedule a consultation for any body procedure, contact us today.