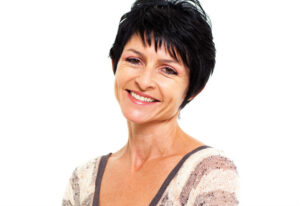 As we age, it is extremely common to find the brow position falling. We also form "frown lines" or "bunny lines" between the eyebrows. A brow lift at Kurkjian Plastic Surgery + Aesthetics can elevate drooping eyebrows and help address forehead wrinkles.
Dr. Kurkjian is an aesthetic surgery fellowship-trained plastic surgeon committed to providing natural results for facial rejuvenation. He offers brow lifts independently or in conjunction with facelift surgery and other cosmetic procedures to help you achieve a more youthful and attractive look.
Benefits of Brow Lift Surgery
* Brow lift surgery at our practice offers the following benefits:
Repositions a sagging eye brow
Reduces frown lines and vertical creases between the eyebrows
Minimizes the creases that appear across the forehead, between the eyes or on the nasal bridge
Elevates eyebrows to a youthful position
Corrects the asymmetry of the forehead and eyebrow
Compliments a facelift for a more youthful and rejuvenated appearance
*Individual Results May Vary
Dr. Kurkjian performs both classic (hairline or coronal) and endoscopic brow lift procedures to elevate the forehead and eyebrow areas.
Brow Lift Consultation
At your pre-operative consultation, Dr. Kurkjian will perform a physical examination to analyze your facial bone structure, eyelid and eye aesthetics, brow position, underlying skin structure, thickness and elasticity. Based on this evaluation and your cosmetic goals, he will discuss suitable options to help ensure the best possible outcome. He will also discuss in detail the possible risks and benefits associated with each procedure.
Brow Lift Surgery Procedure Expectations
Brow lift is performed on an outpatient basis. Postoperatively, we ask that you wear a dressing for one day. Taking the prescribed medications and using ice packs can help manage pain, bruising and swelling after the surgery. In most cases, patients can get back to their normal light activities within 1 week after surgery.
Contact Our Practice
If you would like more information about brow lift surgery, or to schedule a consultation with Dr. Kurkjian, please feel free to contact us today.