Providing exceptional cosmetic care takes an entire team. As a result, Dr. Jon Kurkjian has built a staff of consummate aesthetic professionals that helps him to ensure each patient receives the personalized attention and top-quality service they deserve during every stage of the treatment process—from initial contact with our practice through the final post-operative visit. Whether you have a question or concern, you are receiving a non-surgical treatment, or you simply need help scheduling a consultation, you can expect the utmost kindness, respect, and professionalism from each member of our team with whom you interact.
To get to know our staff on a more personal level, we invite you to read the bios found below, or contact us today to book an appointment.
Ciera Lynch – NP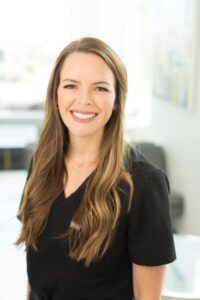 Ciera graduated from Texas Christian University with a bachelor's degree in Nursing. After seven years of working in Labor & Delivery, Ciera pursued her master's degree in Nursing and earned her Advanced Practice RN, FNP-C from University of Texas at Arlington. Her favorite part of patient care is seeing the positive impact she can have mentally and physically in a patient's life. Patients often say they immediately feel at ease after meeting Ciera due to her empathetic personality and advanced knowledge of plastic surgery. Ciera was born and raised in Fort Worth and enjoys horseback riding, reading and spending time with her husband and two boys.
Callie Johnson – LVN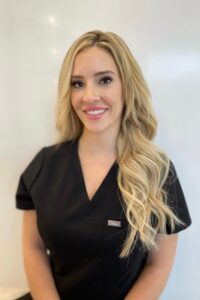 Callie joined our team in 2022 with vast experience in hands-on patient care. She guides our patients through the pre-operative and post-operative phases of surgery with genuine care for an unforgettable experience. Callie is detail-oriented, an amazing listener, and always eager to answer questions. Callie goes above and beyond to ensure patients are comfortable and happy, and she loves being a part of the positive transformation our patients go through at Kurkjian Aesthetics. Outside of the office Callie enjoys spending time with her three boys.
Heather Koplin – RN, BSN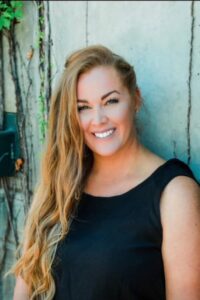 Heather is a highly experienced injector. She has been in the medical field for 15 years with a wide range of experience. She began her career in the neurological unit and has since worked in pediatrics, surgical, radiology, forensic, and travel nursing. Heather honed her skills and gained extensive experience in aesthetic medicine during her six years in plastic surgery practices. Heather's approach to facial aesthetics is to enhance the client's natural beauty. She does this by various procedures including injectable dermal fillers, neuromodulators, biostimulators and threads. Heather believes that the restorative approach is the best way to create natural results. Providing safe and high-quality results for her clients is among one of her greatest priorities. Heather is truly passionate about continuing her education and attends conferences regularly. She has trained with some of the most respected in the industry and brings a proactive, detail-oriented, and positive attitude with her.
Heather Self – Aesthetician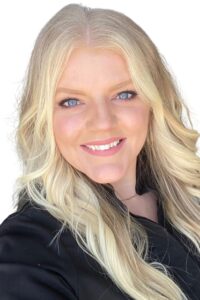 Heather is a licensed Medical Aesthetician, Laser Professional, and Certified ZO® Skin Health Expert with over 13 years of experience working in plastic surgery, medspa, dermatology and day spa. Upon graduation from the Aveda Institute, Heather was driven by the science behind medical aesthetics to pursue certifications as a Laser Technician and Laser Professional. She specializes in skin rejuvenation and laser resurfacing and is passionate about educating her patients on improving the health of their skin. She enjoys working with patients at each and every step of their journey, both surgical and cosmetic. Her favorite part of working at Kurkjian Aesthetics is creating custom treatment plans and medical-grade skincare regimens that provide long-term results. In her free time, Heather enjoys spending time with her husband, three beautiful daughters, and two dogs Izzy and Bruno.
Angela Stanley – Patient Coordinator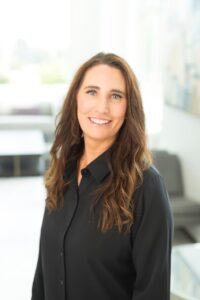 Angela joined our practice in 2020 with over 23 years of experience in the medical field. Her true passion is cosmetic and plastic surgery, which is evident through her 13 years of dedication to the speciality. Her immense knowledge of cosmetic surgery, spa services, and skin care allow her to facilitate a 5-star experience from the first appointment to follow-up care and beyond. Angela enjoys helping patients achieve their cosmetic desires and self-confidence goals, and she loves seeing this change positively affect other areas of their life. She loves traveling with her husband and spending time with her family and grandbabies.
Jenny Hernandez – Front Office Lead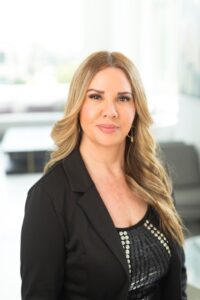 Jenny joined our practice in February 2015 with 23 years of experience in the medical field. She received her medical front office, billing, and coding certification from Brookhaven College and is bilingual in Spanish and English. Jenny will be one of the first smiling faces you see when you come to our office as she is truly passionate about excellent customer service. Her favorite part of working at JK Plastic Surgery is seeing patients' renewed confidence after their procedures and spa services. As someone you will likely see at every visit, it is very important to Jenny that you always feel comfortable at our office and have a 5-star experience. Outside of work, Jenny enjoys kickboxing, bike rides, and spending time with her family.
Kacie Jordan – Front Office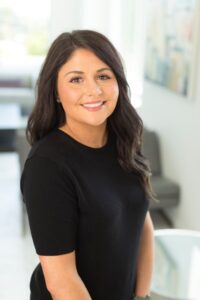 Kacie is passionate about customer service and loves making patients feel comfortable both over the phone and at the office. Patients love her sweet and warm personality in addition to her positive spirit. Kacie has a big heart for philanthropy, and her involvement includes Big Brothers Big Sisters of America, Heart for Hearing and Speech Organization, and teaching VBS every summer. She loves spending time outdoors with her husband and son, especially by hunting, fishing, going to the ZOO, and visiting Dinosaur World.
Kaylee Lindow – Marketing & Events Coordinator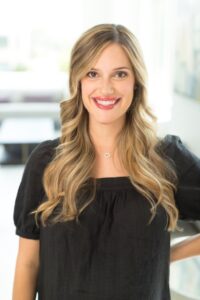 Kaylee graduated Magna Cum Laude from Texas Christian University with a degree in Communication Studies and Psychology. Prior to joining our team, Kaylee worked at a busy orthodontic practice in Columbia, Missouri. Kaylee's passion is to partner with each patient as they make their beauty dreams a reality. Beyond patient education and scheduling, Kaylee absolutely loves planning events and parties for the practice. Kaylee is often heard cheering patients on throughout their entire journey with our practice as she strives to make every experience exceptional. In her free time, she enjoys workouts at Orangetheory Fitness® and lounging by the pool.
Jennifer Gabriel – Practice Manager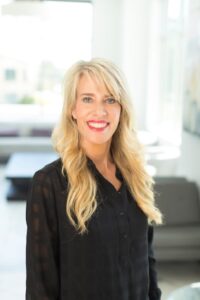 Jennifer joined our practice in January 2019 with over 10 years of medical management experience and a BBA in Finance from Baylor University. Her passion for helping patients achieve their goals began with her career in bariatric surgery. Her favorite part of working for JK Plastic Surgery is seeing our patients reach their goals and succeed. She loves to see the positive impact this can make on all other aspects of their lives! Jennifer wears many hats at our office, and she goes above and beyond to ensure every detail of patient care is exceptional. Jennifer's warm personality and dedication to customer service makes our office an inspiring environment for both employees and patients. Outside of work, Jennifer enjoys running and making memories with her husband and three sons.