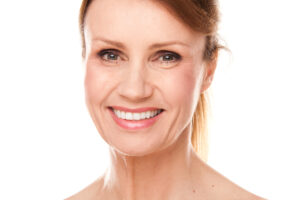 The chin is a critical aesthetic component of the facial profile. A "weak" chin can often be a significant disturbance to facial harmony. Chin augmentation, or mentoplasty, is a cosmetic procedure that can address a chin that appears too small or under-projected.
Fort Worth plastic surgeon Jon Kurkjian, MD offers chin augmentation to men and women who desire an improvement in their facial profile.
Benefits of Chin Augmentation Surgery
Chin augmentation surgery can improve your facial profile aesthetics by:
Correcting a weak chin
Reducing a jutting or overly prominent chin
Creating a stronger and wider chin
Improving facial balance
Adding length to a short profile
Chin Augmentation Procedure
Depending on the desired profile, Dr Kurkjian either places a silicone implant or performs an osseous genioplasty, where the actual bone is altered. The silicone implant can augment the bony structure of your jaw and create a stronger and wider chin. A small incision is made below the chin and a pocket is designed to place the implants over the bone along the lower jaw. The decision on implant size and shape is based on the specific surgical technique utilized and the type of changes desired.
In some cases, it may be necessary to move the bone forward to build up a receding chin or remove excess fatty tissue to redefine the chin or neckline. Chin augmentation can also be combined with rhinoplasty and neck lift surgery to enhance overall facial appearance.
Dr Kurkjian utilizes the VECTRA® XT 3D imaging system to provide more precise communication and patient education. This innovative 3D technology can allow for you and Dr. Kurkjian to alter a 3D image of your face so you have a more complete understanding of the procedure and planned results.
What you can expect at your initial consultation
Dr. Kurkjian will evaluate your cosmetic goals and desires for chin surgery. He will perform a thorough examination of your facial structure, especially the size and shape of your chin and lips. Based on this, he will recommend the surgical technique to improve your chin contour. Dr. Kurkjian will also inform you of the potential risks and benefits associated with this cosmetic surgery procedure.
Recovery
You may experience mild numbness or tingling sensation in the lower lip and chin soon after the surgery. This sensation usually subsides with a brief passage of time. Dr. Kurkjian will advise you to avoid rigorous activities for at least 2 weeks after the surgery. Return to light activity is expected after 5-7 days.
Contact Our Practice
To learn more about chin augmentation surgery, or if you would like to schedule a consultation with Dr. Kurkjian, please contact us today.