What Causes Facial Aging?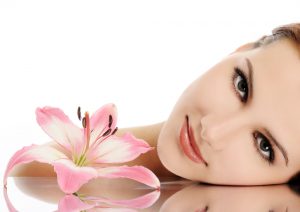 Facial aging happens to everyone over time as the skin and underlying tissues of the face gradually change. From dark spots and wrinkles to thin and sagging skin, the face can develop a variety of unwanted qualities due to the natural aging process. Some causes of facial aging are out of our control, such as genetics and gravity, but there are certain factors related to one's lifestyle that can cause premature aging, including smoking and excessive sun exposure. By limiting these habits and following a healthy lifestyle, you can help slow the effects of aging on your skin.
What is Facial Rejuvenation?
Facial rejuvenation includes a wide range of cosmetic treatments designed to make the face look younger and more vibrant—from dermal fillers and BOTOX® Cosmetic to facelift and eyelid surgery. At our practice, this involves surgical and non-surgical procedures to restore a younger aesthetic and rejuvenate facial features to address the signs of aging, as well as reshape specific areas of the face to improve balance and proportion. Non-surgical treatments can provide a noticeable rejuvenation in age-related concerns, but for more advanced facial aging, surgery is often necessary to see significant improvement.
Sub-specialty trained by world-leaders in facial rejuvenation in both New York City and Dallas, board-certified plastic surgeon Jon Kurkjian, MD strives to provide symmetry and harmony to your face via innovative procedures for the ears, nose, lips, eyes, neck, and skin. The focus of every procedure is to achieve a natural look, and his goal is for you to appear more rested and youthful while still looking like yourself!
Which Facial Rejuvenation Procedure Is Right for Me?
The ideal procedure for your facial rejuvenation goals will depend upon your unique needs and desires. Common age-related concerns and beneficial treatments for them include:
Lines and wrinkles: dermal fillers, BOTOX® injections, fat transfer
Loose or sagging skin: facelift, neck lift, brow lift, eyelid surgery
Loss of volume: chin augmentation, fat transfer, lip lift
Damaged skin: chemical peel, microneedling, PRP therapy, medical-grade skin care
Aging skin around the eyes: BOTOX® injections, dermal fillers, eyelid surgery
Excess fat in the neck: KYBELLA®, liposuction
To learn more about the various facial rejuvenation procedures offered at our practice, we invite you to read the short blurbs below and follow the links to detailed pages on the treatment(s) of your choice. If you have any questions, or if you are ready to book a consultation with Dr. Kurkjian, please reach out to our practice online or by phone today.
Facelift
Facelift surgery is an excellent option for many women and men interested in achieving a rejuvenated facial appearance. By employing advanced surgical techniques, Dr. Kurkjian can customize the facelift procedure to smooth lines and wrinkles, lift sagging skin, restore lost volume, and more, helping patients look like a refreshed version of themselves.
Mini Facelift
A mini facelift—also called a short scar facelift—is a modified version of traditional facelift surgery designed to treat mild to moderate jowling and neck skin laxity. A key benefit of this innovative technique is the shorter incisions needed to perform treatment, typically avoiding a scar behind the ears and into the hairline.
Learn More about Mini Facelift
Neck Lift
A neck lift can be a great solution for individuals troubled by sagging skin, vertical bands, muscle laxity, and stubborn fat accumulations throughout the neck and underneath the chin. Whether performed alone or in combination with facelift surgery, this procedure can help create an improved neck and jawline contour with natural-looking results.
Eyelid Surgery
Medically referred to as blepharoplasty, eyelid surgery can improve concerns in the eye region like excess skin, puffiness, fine lines, under-eye bags, and more—resulting in a more rested and refreshed facial appearance. Depending on one's unique needs, treatment can be performed on the upper eyelids, lower eyelids, or both simultaneously.
Learn More about Eyelid Surgery
Brow Lift
Brow lift surgery is designed to address a drooping brow line, vertical folds between the eyebrows, horizontal creases across the forehead, and various other concerns located in the upper third of the face. Also known as a forehead lift, this procedure can provide excellent results by itself or as a complement to other facial rejuvenation treatments.
Chin Augmentation
Chin augmentation can be an excellent way to enhance the shape, prominence, and/or projection of the chin for an improved profile and better balance among facial features. Dr. Kurkjian can perform treatment by placing a silicone implant or altering bone structure to achieve an ideal chin size and contour.
Learn More about Chin Augmentation
Fat Transfer
Fat transfer is a revolutionary technique that can be employed to fill lines and wrinkles, add volume to facial features, and diminish the appearance of several perceived skin blemishes. Since fat is extracted from the patient's own body via liposuction, this procedure provides the added benefit of body contouring in the donor region.
KYBELLA®
KYBELLA® is a minimally invasive injectable treatment designed to reduce stubborn fat beneath the chin (double chin) without incisions or extended downtime. This non-surgical alternative to neck liposuction works to break down and destroy fat cells in the targeted area(s), which eventually exit the body through natural processes to reveal a slimmer, more sculpted under-chin and jawline.
Buccal Fat Removal
Buccal fat removal is a popular cosmetic procedure that can reduce the appearance of overly plump cheeks for a slimmer, more defined lower facial contour. Depending on one's unique needs and goals, treatment can often be performed in-office under local anesthesia, and the recovery process is generally quite quick.
Learn More about Buccal Fat Removal
Lip Lift
A lip lift, which is sometimes referred to as an upper lip lift, is a minor surgical treatment designed to create a more youthful and sensual appearance for the lips. Often performed in-office using local anesthesia, this procedure can help increase tooth show, better define the Cupid's bow, improve lip fullness, enhance one's pout, and more.
Non-Surgical Skin Care Treatments
In addition to surgical facial rejuvenation, Dr. Kurkjian is specialized in providing non-surgical procedures to rejuvenate the facial skin. Popular skin care treatments at our practice include ZO® Skin Health products, chemical peels, injectables and dermal fillers, microneedling, and platelet-rich plasma (PRP) therapy.
Learn More about Skin Care Treatments
Hydrafacial
Another innovative treatment option our practice offers is Hydrafacial®, a non-surgical service that can revitalize and enhance your facial skin. Hydrafacial® can be customized for you based on your needs in order to effectively reach your goals. This treatment can improve the overall tone and texture of your skin, as well as boosting your skin's total health.
How Much Does Facial Rejuvenation Cost?
The cost of your facial rejuvenation procedure will vary according to the type of treatment and extent of your needs. In general, non-surgical options tend to be at a lower cost, but they cannot reverse advanced signs of aging like surgical procedures can. For those wanting more substantial improvement for their facial aging, a plastic surgery procedure may be recommended. While surgery is more of an investment, the effects tend to be long-lasting, helping you age more gracefully for years to come. In fact, patients who opt to undergo facial plastic surgery can typically expect their appearance to always look younger than it would have had they never undergone surgery in the first place.
Schedule Your Consultation
We strive to ensure the best results for each of our patients. For more information or to schedule a consultation for any procedure, please call us at 817-768-5230 or contact us online.