Procedure: Approximately 2.5–3.5 hours
Anesthesia: General anesthesia
Recovery: About 7 days (for office jobs and non-strenuous activities)
Post-op Visits: 1 day, 1 week, 3 weeks, 6 weeks, 6 months
Cost: Starts at $13,000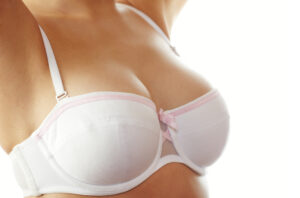 Achieving beautiful, youthful-looking breasts often goes beyond size. Over time, breast tissue can begin to sag and make the breasts look "deflated," and the nipple-areolar complex may begin to turn downward. These are very common concerns that many women have, and with the help of breast lift surgery, our board-certified plastic surgeon can help restore the breasts to a more youthful and shapely appearance.
What Is Breast Lift Surgery?
Breast lift, or mastopexy, is a cosmetic treatment designed to elevate and reshape sagging breasts for a more youthful contour and aesthetic. During the procedure, excess breast skin and breast tissue (often resulting from pregnancy, weight loss, or simply aging) are removed, and the breasts are raised to a heightened position on the chest wall. In addition, the nipple-areolar complex can also be lifted and reshaped for a more natural appearance.
Customizing Your Breast Lift Surgery
At our practice, Fort Worth plastic surgeon Jon Kurkjian, MD personalizes each mastopexy to meet the specific needs and goals of the patient. To begin the consultation process, he will first evaluate the shape and size of your breast tissue, areola, and nipple, also taking into consideration breast symmetry, skin texture, and elasticity. Based on this assessment, he will prepare a detailed operative plan that can address your aesthetic desires while keeping safety a top priority.
From beginning to end of the mastopexy treatment process, Dr. Kurkjian and our team strive to ensure that an exceptional outcome is achieved with as minimal recovery time as possible. This is accomplished through careful surgical technique and a specialized post-operative regimen intended to facilitate the healing process and accelerate a return to normal daily life. For more information about the benefits, surgical methods, and various considerations for breast lift, we encourage you to continue reading the information provided below, or contact our practice to schedule a consultation with Dr. Kurkjian.
What Are the Benefits of a Breast Lift?
In addition to elevating the breasts to a more youthful position on the chest wall, the mastopexy procedure can be custom-tailored to improve several other concerns associated with the appearance of the breasts. Based on your individual needs and desires, breast lift surgery can often help:
Correct breast ptosis (drooping)
Tighten and/or remove loose, excess breast skin
Recontour breast tissues for a more symmetrical, aesthetically pleasing shape
Reduce the size of the nipple-areola complexes
Raise/reposition the nipple-areola complexes
There are a variety of mastopexy techniques that can be utilized today, and Dr. Kurkjian's specialized training in this cosmetic surgery option allows him to personalize the breast lift procedure to fit your unique needs and aesthetic goals. During the consultation, he will guide you through the entire treatment process and ensure you consider all important aspects of the procedure before proceeding with surgery.
Will I Need Implants with My Breast Lift?
One of the biggest decisions to be made when thinking about mastopexy is whether or not breast implants should be added to the procedure. Breast lift surgery is designed to make the breasts look younger, not larger. For this reason, if you are also interested in restoring lost volume and/or achieving long-term upper pole fullness, implants should be placed in conjunction with your mastopexy. Commonly referred to as a breast lift with augmentation, this procedure can generally produce a fuller breast shape, better cleavage, and an improved overall appearance.
If a breast lift with augmentation is performed, it is important to keep in mind that there is a limitation on breast implant size. Placing too big of an implant at the time of a lift can eventually compromise the results of surgery, as the breast skin will not be able to support the weight of large implants over time. The skin has stretched before—hence the need for mastopexy—and it will happen again if the weight of the implant is too much. Additional concerns of placing implants that are too big include potential disruption of blood flow to the nipple and unsightly scarring. Fortunately, the risk of encountering any of these issues can be greatly reduced by placing the correct size implants.
To learn more about this combination procedure, please visit our page on breast lift with augmentation.
What Are the Different Breast Lift Types?
There are three main incisional patterns used for breast lift surgery:
Periareolar – Around the areola
Lollipop (Vertical) – Around the areola and down to the crease beneath the breast
Anchor (Inverted "T") – Around the areola, down the breast, and horizontally along the breast crease

The mastopexy incision pattern typically employed by Dr. Kurkjian is lollipop-shaped or anchor-shaped, depending on how much extra skin there is as well as how far the nipple needs to be moved. If you have only limited sagging, Dr. Kurkjian may prescribe a lollipop mastopexy wherein the incision encircles the areola and continues down to the inframammary crease below the breast. When breast drooping is more significant, an anchor-shaped incision that extends around the areola, down the underside of the breast, and continues along the inframammary crease will usually be recommended. It is rare for patients to have such minimal sagging that only a periareolar incision is needed, but this method can be utilized for qualified candidates.
Ultimately, each incisional pattern has advantages and disadvantages, all of which will be discussed in thorough detail at the time of the consultation. Based on this information, you and Dr. Kurkjian can determine which technique may yield the best results.
What Does the Breast Lift Procedure Involve?
During surgery, excess skin is removed and breast tissues are reshaped and lifted to a higher, more youthful position on the chest wall. When the ideal contour and position is achieved, the skin is pulled taut and reattached beneath the breasts. An integral aspect of Dr. Kurkjian's technique is to limit recovery and downtime by way of minimal tissue trauma. He takes great care to avoid touching the ribs during surgery, and he uses meticulous dissection methods that limit any pulling on tissues. Additionally, Dr. Kurkjian aims to prevent bleeding throughout the operation, helping to considerably reduce possible discomfort and/or bruising after the procedure.
What Post-Operative Care Is Needed After a Breast Lift?
Following mastopexy, most patients are back to their normal work and social activities about five to seven days after surgery, though Dr. Kurkjian advises patients to not participate in any strenuous activities for at least three weeks. In addition, heavy lifting and particular exercises—such as yoga—should be avoided for approximately six weeks to enable all incisions to fully heal. Some minor soreness and/or swelling can often be expected initially (especially if implants were placed during the breast lift procedure); however, these symptoms can often be managed effectively with medication and should subside over time.
Our plastic surgery practice provides comprehensive care for our patients to help ensure a smooth and speedy recovery. You will be given detailed instructions regarding post-operative care for your breasts, and we will help you schedule several follow-up appointments after your procedure for Dr. Kurkjian to monitor your healing and address any questions or concerns you may have along the way.
How Noticeable Are Breast Lift Scars?
The visibility of scarring after mastopexy is dependent on the technique that is performed by Dr. Kurkjian. If the lollipop breast lift approach is utilized, a vertical scar from the areola down to the breast crease will be present. With the anchor breast lift technique, a scar will appear vertically from the areola to the crease of the breast, where it will meet an additional horizontal scar along the fold. The periareolar breast lift technique—which is less often performed—typically yields the least visible scarring since the scar tends to blend into the areolar perimeter.
While breast lift surgery usually produces scars that are noticeable, it is important to note that Dr. Kurkjian utilizes very precise wound closure techniques designed to minimize their appearance. In addition, breast lift scars also have a tendency to fade in visibility over time, and the vast majority of patients ultimately feel that the benefits of mastopexy are completely worth any surgical marks.
Will I Be Able to Breastfeed After Breast Lift Surgery?
The ability to breastfeed after breast lift surgery can be retained for many women who are planning to nurse in the future. With this in mind, it is important to understand that some women are not naturally able to breastfeed, regardless of whether they undergo breast surgery procedures. For individuals who do have this ability, the breast lift can be tailored to ensure that the milk ducts and other structures responsible for lactation remain functional; however, it is vital that you let Dr. Kurkjian know your plans to breastfeed so he can customize the breast lift procedure with these goals in mind.
All that being said, Dr. Kurkjian typically advises patients to postpone mastopexy until they have completed their families and no longer plan to nurse, since the physical changes that often occur during and after pregnancy and breastfeeding may compromise the outcome of surgery—potentially creating the need for another breast lift.
How Much Does a Breast Lift Cost?
The cost of breast lift surgery usually starts at $13,000 at Dr. Kurkjian's practice. Pricing is often different for each patient depending on factors such as the specific technique performed, whether breast implants or other treatments are being added to the breast lift procedure, the extent of correction necessary to achieve the patient's goals, the surgeon's fee, anesthesia and facility fees, and other costs associated with the customized treatment plan.
Dr. Kurkjian is sensitive to the budgetary needs of our patients and offers a full range of options to make paying for treatment as convenient as possible. In addition to accepting a variety of payment methods, our practice works with companies such as CareCredit®, Prosper® Healthcare Lending, and others that offer affordable plastic surgery financing options for qualified applicants.
Is a Breast Lift Without Surgery Possible?
Currently, cosmetic surgery is the only effective way to achieve a more youthful, elevated breast appearance. Although alternative methods are often promoted—such as pectoral exercises and weightlifting for the chest area—these methods may only help with reducing fat and strengthening muscles. To truly resolve breast ptosis concerns, a mastopexy performed by a board-certified plastic surgeon is the only reliable treatment for lifting drooping breasts, eliminating excess or stretched skin, and recontouring breast tissue.
Additional Breast Lift Frequently Asked Questions
Will Insurance Cover Breast Lift Surgery?
Typically, breast lift procedures are considered to be an elective cosmetic procedure and are not included as a medically necessary treatment within most health insurance policies. However, Dr. Kurkjian works with highly reputable third-party healthcare lenders to help his patients achieve their aesthetic goals with variable budgets and affordable payment and financing options.
What Is a Mini Breast Lift?
A "mini" breast lift may be an option for cases of very mild breast ptosis, in which the mastopexy procedure would require less tissue removal. During your initial consultation, Dr. Kurkjian will review your cosmetic goals and discuss available treatment options that are best suited for your level of breast ptosis and individual circumstances.
How Painful Is a Breast Lift?
In general, patients find the recovery period following a breast lift procedure to be mild and tolerable. Easing post-procedural symptoms of pain and tenderness can be managed with over-the-counter oral medication as directed and applying ice packs to the areas where the incisions were made. This discomfort should gradually ease within a few days, typically allowing patients to resume normal daily activities within one to two weeks.
How Can I Reduce Swelling After a Breast Lift?
There are several easy-to-follow recommendations to help reduce swelling after a breast lift. Begin by wearing the recommended surgical bra as prescribed by your doctor, getting plenty of rest, staying hydrated, minimizing salt intake, and eating anti-inflammatory foods (citrus and leafy greens) as well as foods rich in protein and antioxidants. It's also important to avoid alcohol and smoking, as both of these inhibit the recovery process. Once approved by your doctor, taking occasional light walks can also promote blood flow and help to mitigate swelling.
What Type of Bra Should I Wear After Breast Lift Surgery?
Immediately following the breast lift procedure, patients must wear the recommended compression garments as prescribed by Dr. Kurkjian to help protect incisions as they heal and ensure the breasts stay in a lifted recovery position. Typically, this involves a surgical bra for two weeks, a sports bra for one month, and then any bra desired thereafter.
Wearing a supportive bra as often as possible after a mastopexy is critical to prolonging the success of treatment and fighting against the gradual development of breast ptosis in the future. Over time, gravity, aging, weight fluctuation, and various other factors may eventually have an effect on the appearance of your breasts. However, consistently wearing a bra can help keep your rejuvenated breasts in an ideal position and help slow the inevitable process of future breast tissue sagging.
Contact Our Office
If you are interested in a breast lift and wish to schedule a consultation with Dr. Kurkjian, please do not hesitate to contact us online or via telephone today.