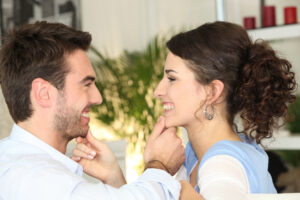 Characterized by excess, sagging skin just beneath the chin and jawline, jowls are a common aesthetic concern experienced by virtually all men and women at some point in their lifetime. While the most notable cause is a loss of collagen and elastin through the natural process of aging, the development of jowls—and the severity to which they occur—can also be influenced by stress, smoking, excessive exposure to harmful UV rays, poor diet, genetics, and various other lifestyle and environmental factors.
Fortunately, if you are bothered by the appearance of jowling, there are a variety of treatment methods available that can help get rid of your jowls and restore a more youthful, refreshed appearance. Depending on the extent of your needs and concerns, Dr. Jon Kurkjian offers the following jowl treatments at our Fort Worth practice:
Facelift – Facelift surgery is often considered the ideal solution for moderate to significant jowling. Designed to lift and tighten sagging facial tissue, this procedure can effectively reduce the appearance of jowls and create a more defined jawline.
Mini Facelift – A mini facelift is similar to traditional facelift surgery in that it treats jowling by elevating and tightening facial skin and tissue, though it is typically reserved for individuals who have only a minimal to moderate degree of laxity.
Neck Lift – A neck lift may be performed on its own or in conjunction with either facelift technique, depending on the exact location and extent of skin and tissue laxity. When all—or the vast majority—of laxity is concentrated in the neck, this procedure alone may suffice, but most patients find that combining a neck lift with a facelift or mini facelift yields the best outcome.
In addition to these jowl treatments, Dr. Kurkjian offers liposuction and non-surgical KYBELLA®, both of which can complement facelift and/or neck lift surgery by further improving the contour and overall definition of the jawline.
If you are interested in treatment for jowling and would like to find out which solution is best for your unique needs and goals, please feel free to contact our practice today. Dr. Kurkjian will be happy to help you address your concerns and achieve the look you desire!