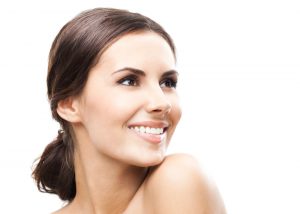 Being the most defining characteristic of the face, the nose is a critical component of facial appearance. Fort Worth plastic surgeon Jon Kurkjian, MD combines his extensive training with New York and Dallas rhinoplasty experts to provide his patients with an exceptional experience. A nose job can improve the appearance and proportion of your nose and correct problems such as a bulbous tip, boxy tip, crooked nose, hump in the nasal bridge and drooping nasal tip. The goal is to create a nose that is attractive and in proportion with the other facial features.
Trained by internationally renowned rhinoplasty surgeons in cosmetic and reconstructive nose surgery, Dr. Kurkjian also corrects deviated septum, one of the most common causes of breathing impairment, by adjusting the nasal structure to ensure better alignment.
Nose Surgery Options We Offer
VECTRA® 3D Imaging – See the Outcome before Surgery
Dr. Kurkjian utilizes the VECTRA® XT 3D imaging system to help patients visualize what their new nose will look like after surgery. The VECTRA® system creates three-dimensional portraits of your face that can be manipulated to show a variety of possible surgical results. With this innovative technology, patients generally feel more confident and comfortable in going forward with their procedure.
Learn More about VECTRA® XT 3D Imaging System
After evaluating the nasal anatomy and the health status, Dr. Kurkjian will discuss the likely outcomes of the nose surgery and any risks or potential complications associated with the procedure.
Recovery Expectations
After completing the procedure, an external splint will be placed on the outside of your nose. Dr. Kurkjian does not use packing or internal splints thus making the first post-op visit much less painful. All sutures and splints will be removed 6 days after surgery. You may return to work and light activity at 1 week. More vigorous exercise is limited until 2-3 weeks after surgery.
Schedule Your Consultation
We strive to ensure the best results for each of our patients. For more information or to schedule a consultation for any procedure, please call us at 817-870-5080 or contact us online.