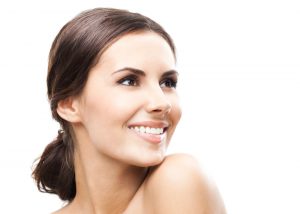 Being the most defining characteristic of the face, the nose is a critical component of one's facial appearance. Fort Worth plastic surgeon Jon Kurkjian, MD combines his extensive training with New York and Dallas rhinoplasty experts to provide his patients with an exceptional experience. A nose job can improve the appearance and proportion of your nose and correct problems such as a bulbous tip, boxy tip, crooked nose, hump in the nasal bridge, and drooping nasal tip. The goal is to create a nose that is attractive and in proportion with the other facial features.
Trained by internationally renowned rhinoplasty surgeons in cosmetic and reconstructive nose surgery, Dr. Kurkjian also performs surgery to correct a deviated septum, one of the most common causes of breathing impairment, by adjusting the nasal structure to ensure better alignment.
Below are brief descriptions about each of the nose procedures offered at our practice, and you can follow the "Learn More" links for more detailed information. Our office is happy to assist with further questions or schedule a consultation for you with Dr. Kurkjian.
Rhinoplasty
A rhinoplasty procedure can address several aesthetic concerns for improved balance between your nose and facial features. This can be achieved by reducing or increasing the size of the nose or adjusting the tip, bridge, overall alignment, and/or the size and shape of the nostrils. Reconstructive rhinoplasty may also be performed to relieve nasal airway obstructions or structural issues, such as a deviated nasal septum, to improve breathing. 
Revision Rhinoplasty
If a previous rhinoplasty surgery did not achieve your cosmetic goals or resolve your breathing issues, revision rhinoplasty (also known as corrective rhinoplasty or secondary rhinoplasty) can help to correct your past results. Dr. Kurkjian has completed specialty training for this complex procedure, and through his advanced surgical skills, he can help you improve the look and/or function of your nose.
Ethnic Rhinoplasty
Ethnic rhinoplasty is performed with the goal of improving the cosmetic appearance or function of the nose while maintaining anatomical characteristics related to a patient's Middle Eastern, Hispanic, African-American, or Asian background. For this procedure, Dr. Kurkjian combines each patient's individual goals with their desire to preserve distinct features of their heritage.
Teenage Rhinoplasty
Younger patients may be good candidates for teenage rhinoplasty once their nose has reached its mature size, around 15 years of age, and with the support of their parent or guardian. Similar to rhinoplasty for adults, teen rhinoplasty can safely improve the size, shape, or general appearance of the nose and address breathing issues. Dr. Kurkjian's surgical plan factors in the patient's age to ensure their nasal appearance remains balanced as their facial features continue to mature. Most importantly, Dr. Kurkjian will thoroughly evaluate each patient to ensure they are psychologically prepared for rhinoplasty.
Liquid Rhinoplasty
For certain cosmetic concerns, a liquid rhinoplasty can smooth and augment the aesthetics of the nose by using a combination of injectable dermal fillers. This technique for adding volume can help improve the appearance of nasal humps or bumps, flattened bridges, and lowered tips. Unlike traditional rhinoplasty, no incisions are needed and there is no extended downtime for recovery.
VECTRA® 3D Imaging – See the Outcome Before Surgery
Dr. Kurkjian utilizes the VECTRA® XT 3D imaging system to help patients visualize what their new nose may look like after surgery. The VECTRA® system creates three-dimensional portraits of your face that can be manipulated to show a variety of possible surgical results. With this innovative technology, patients generally feel more confident and comfortable in going forward with their procedure.
After evaluating the nasal anatomy and the health status, Dr. Kurkjian will discuss the likely outcomes of the nose surgery and any risks or potential complications associated with the procedure. Dr. Kurkjian believes that 3D imaging is critical to ensure that each patient's expectations match the actual results that they may achieve.
Schedule Your Consultation
We strive to ensure the best results for each of our patients. For more information or to schedule a consultation for any procedure, please call us at (817) 870-5080 or contact us online.