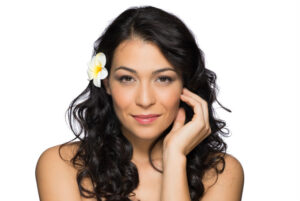 Fat transfer is a state-of-the-art procedure in which the patient's own fat cells are harvested from one area of the body—most commonly the abdomen, back, or thighs—and then injected into another area to provide volume enhancing results. Also referred to as fat grafting or fat injections, this innovative technique is often employed for patients seeking to restore facial volume lost during the natural process of aging. In addition to reversing volume deficits and producing a more youthful fullness for the face, evidence suggests fat transfer may also improve the quality of overlying skin in the targeted treatment area.
Dr. Jon Kurkjian is a fellowship-trained plastic surgeon focused on providing patients with customized solutions to meet their aesthetic goals. Each cosmetic facial procedure is designed uniquely for every individual, and fat transfers are often a key component of facial rejuvenation at our Fort Worth plastic surgery office.
Benefits of Facial Fat Transfer
Using this advanced fat grafting procedure, Dr. Kurkjian strives to provide natural looking results for facial enhancement. At our office, fat transfer may be performed to effectively treat conditions such as:
Sunken cheeks
Hollow temples
Tear troughs
Nasolabial folds
Marionette lines (Frown Lines)
Skin depressions
Facial creases and wrinkles
Acne and trauma scars
Fat Transfer Procedure
In the fat transfer procedure, liposuction is first performed to harvest excess fat tissues from the donor area. The extracted fat is then purified and injected into specific areas in the face to improve volume and contour.
Your Initial Consultation
During initial consultation, Dr Kurkjian will conduct a detailed physical examination and determine whether you are a suitable candidate for undergoing this surgical procedure. He will discuss your aesthetic goals and expectations. He will also inform you about the possible risks and benefits of this surgical procedure. Based on his evaluation, Dr Kurkjian will suggest the most appropriate surgical procedure for your facial rejuvenation.
Fat Transfer Surgery Results and Recovery
Fat grafting is performed on an outpatient basis, usually under general anesthesia. Mild swelling and bruising may be experienced and typically resolves within one to two weeks. You may be required to wear a compression garment around the liposuction sites to reduce swelling. Most patients get back to their normal activities within 1-2 weeks following the surgery.
Contact Our Practice
For more information about facial fat transfer, or if you want to schedule a consultation at our practice, please contact us online or by phone today.