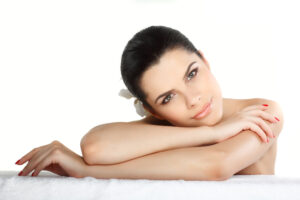 Regular exposure to the sun and the natural aging process can all take their toll on the skin. Medical grade skin care and non-invasive cosmetic procedures are a key way for women and men to both prevent and reverse the signs of aging skin.
At Kurkjian Aesthetics, board-certified plastic surgeon Jon Kurkjian, MD offers cosmetic solutions for a wide range of aesthetic concerns. These include lip enhancement, improving the appearance of moderate to severe frown lines, filling of medium to severe facial folds (such as nasolabial folds) and facial wrinkles, reducing freckles and age spots, improving scars, and correcting fine lines around the mouth and along the forehead.
ZO® Skin Health
Formulated with scientifically-based and clinically-proven therapeutic properties, the ZO® Skin Health line is comprised of some of the most advanced topical skin care products available. From moisturizers and exfoliants to cleansers and toners, these medical-grade creams are designed to improve skin health while treating a wide span of aging symptoms and skin concerns, including sun and age spots, uneven pigmentation, dull tone, acne, oily skin, and more. As an added benefit, they work to protect the skin from harmful environmental elements and help prevent future damage.
Some of the top ZO® Skin Health products available include:
Daily Power Defense – Comprised of a strong antioxidant serum, this product is designed to diminish fine lines and firm/tighten the skin. It also works to promote overall skin wellness by fighting free radicals and protecting against future damage.
Instant Pore Refiner – Featuring a dual-action formula, this product helps reduce the appearance of enlarged pores while minimizing oil on the skin's surface. In addition, it can exfoliate dead skin cells surrounding pores, smooth the texture of the skin, and diminish various other perceived imperfections.
Wrinkle + Texture Repair – Formulated with antioxidant and anti-irritant properties, this skin renewal product aids in wrinkle reduction as well as the visible improvement of skin texture, tone, and firmness.
Exfoliating Polish – The magnesium crystal-based composition of this product works to exfoliate dead skin cells and prevent the clogging of pores. Additional benefits can include smoother skin and a more evenly toned complexion.
Along with these options, Dr. Kurkjian also offers the following ZO® Skin Health products:
Gentle Cleanser
Complexion Renewal Pads
Oil Control Pads
C-Bright Serum 10% Vitamin C
Retinol Skin Brightener 1%
Aknetrol™ Acne Treatment
Rozatrol™
Hydrafirm™ Eye Brightening Repair Crème
The ZO® Skin Health line is available to all ages, genders, and skin types. With expert recommendation from Dr. Kurkjian, these products can help you achieve (and maintain) healthy, radiant skin for a beautiful overall aesthetic.

Chemical Peels
Exposure to the sun, aging or acne can leave your skin looking older than your age. This appearance is often a result of fine lines, brown spots, red spots, wrinkles, and poor skin texture. A chemical peel is a skin resurfacing technique that chemically removes layers of skin to improve these dermatologic blemishes. At our practice, we use chemical peels to make your skin look smoother and younger.
Dr. Kurkjian personally evaluates and performs every chemical peel for every patient.
We offer chemical peels for every skin type with varying levels of depth depending on your personal cosmetic goals and recovery time expectations. Having had extensive training with some of the world's experts on skin care and skin resurfacing, Dr. Kurkjian is able to offer his Fort Worth patients a unique perspective.
How Chemical Peels Work
Chemical peel treatments involve the use of a chemical solution to smooth the texture of your skin by removing the damaged outer layers. This helps to improve:
Fine lines and wrinkles caused by natural aging
Sun-damaged skin
Acne and mild scars
Freckles, age spots, irregular skin pigmentation, and dark patches
Rough and scaly skin patches
Dr. Kurkjian is a plastic surgeon with special training in aesthetic procedures and provides chemical peel treatments to improve the skin of the face.
Your Consultation and Treatment
During your first visit, Dr Kurkjian will discuss your cosmetic goals and evaluate your skin complexion, texture, and facial soft tissues.
At our practice, we offer different chemical peel options which vary in effect and downtime. During your consultation, Dr. Kurkjian will be able to guide you toward the chemical peel that best suits your lifestyle.
Depending on the depth of chemical peel you choose, your recovery can vary widely. With our lightest peel, you can expect little to no redness which will resolve within 1 day. With our strongest chemical peel, you can expect to see skin peeling for 7-10 days and redness for up to 6 weeks. The effect of the chemical peel is usually proportionate with the downtime.
Dr. Kurkjian uses a wide range of chemical peels such as:
Glycolic peels
Salicylic Acid, Lactic Acid, Citric Acid peels
Jessner's peels
25% Trichloroacetic acid peels
35% Trichloroacetic acid peels
Combination peels – using different combinations of the above.
SkinPen® Microneedling
Developed by Bellus Medical, SkinPen® is a minimally invasive microneedling method designed to treat a variety of aesthetic concerns by stimulating the skin's natural healing response. Using this innovative technique, Dr. Kurkjian and his team can improve the appearance of skin affected by sun damage, aging, acne, and many other lifestyle and environmental elements—all with little to no downtime or discomfort. After treatment with SkinPen®, you can achieve a rejuvenated, more even skin tone and texture with lasting results.


What Skin Concerns Can SkinPen® Treat?
SkinPen® microneedling can be performed on all skin types and colors. Based on each patient's specific needs, the procedure can help improve the appearance of the following skin concerns:
Fine lines and wrinkles
Hyperpigmentation
Acne scars
Overly large pores
Stretch marks
Dull skin tone
What Are the Benefits of Microneedling with SkinPen®?
The customizable SkinPen® treatment offers several unique benefits to women and men seeking to reduce signs of aging and enhance the overall health and quality of their skin. Key advantages of SkinPen® microneedling include:
A non-surgical, minimally invasive procedure
Ability to be used on all skin types
Ability to treat skin virtually anywhere on the body, including the face, neck, and décolletage
A short procedure with minimal to no downtime and a high degree of safety
Stimulation of natural collagen and elastin growth for long-lasting results
How Does the SkinPen® Treatment Work?
During treatment, the SkinPen® device is gently guided over the targeted area(s) as it creates microscopic channels in the surface layers of skin via tiny needles. This creation of small channels works to stimulate the production of new collagen and elastin as part of the body's natural healing process, eventually leading to a smoother, more toned and rejuvenated aesthetic on the surface of the skin.
The entire SkinPen® microneedling treatment typically takes less than an hour to complete, though this will depend on the number and extent of concerns being addressed. There may be some degree of temporary redness and/or swelling apparent initially, but these symptoms can generally be concealed by makeup, and most individuals are able to resume normal daily activities the same day. To minimize any potential discomfort throughout the treatment process, a local anesthetic can be employed in the targeted region(s) prior to the SkinPen®procedure.
What Results Can Be Expected?
Results of microneedling with SkinPen® generally start to become noticeable within a few days, and the effects of treatment should continue to improve in the following weeks as the growth of new collagen and elastin continues. The majority of patients need approximately three SkinPen® sessions to achieve an optimal outcome, though certain aesthetic concerns—such as acne scarring—may require additional treatments.
Ultimately, like every procedure offered at Kurkjian Aesthetics, SkinPen® microneedling can be individually tailored to meet your specific needs and cosmetic desires. No patient is simply a number to Dr. Kurkjian and our team, and we will do everything in our power to help you achieve your goals in the safest, most effective and efficient way possible.
Contact Us
Skin treatments at our practice are focused on improving skin texture with long-lasting cosmetic benefits. Our goal is to help you look like a more refreshed version of yourself. Call or contact us online today to learn more!