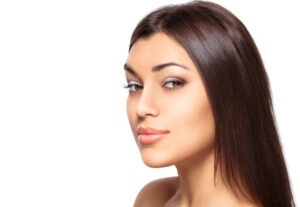 Revision rhinoplasty, also referred to as corrective or secondary rhinoplasty, is performed at our practice to correct breathing or cosmetic abnormalities from a previous rhinoplasty procedure. Jon Kurkjian, MD is a board-certified plastic surgeon who completed specialized training with a focus on secondary rhinoplasty.
Benefits of Revision Rhinoplasty
Secondary rhinoplasty can improve the following irregularities:
Unnatural nasal appearance
Crooked nasal tip
Hanging or retracted columella
Persistent nasal hump
Over rotated or under rotated nasal tip
Over shortened nasal length
Nasal Obstruction or Breathing difficulties
Saddle nose deformity
Inverted V- deformity
Displaced or exposed nasal implant
Corrective rhinoplasty at our practice helps re-establish your nose to balance well with the rest of your facial features.
Consultation
At the initial consultation, Dr. Kurkjian works closely with you to understand why you are unhappy with the results of your previous rhinoplasty procedure. After evaluating your current health status, nasal anatomy and cosmetic goals, a treatment plan is developed to provide you with a customized solution.
Dr. Kurkjian will then be able to show you your new look on the VECTRA® XT 3D imaging system located in our office. Using this ultra-high resolution camera technology, you will be able to visualize the planned procedure and see an immediate simulated before & after of your new nose! This technology has truly improved communication with our patients and significantly advanced pre-operative patient education.
Recovery Process
Revision rhinoplasty surgery may require cartilage grafting from the ear or rib and thus associated bandages may be required. All patients have their external nasal splint and sutures removed 5-6 days after surgery. Swelling and temporary discomfort are typical after the procedure. Most of our patients return to work and their routine activities within 1 week after surgery.
At our practice, we hope to provide all of our patients with a safe, comfortable and rewarding experience. Individualized care and attention are a central focus; from initial consultation to complete recovery.
Contact Our Office
To learn more about revision rhinoplasty, or if you would like to schedule a consultation with Dr. Kurkjian to find out if this procedure is right for you, please contact us today.