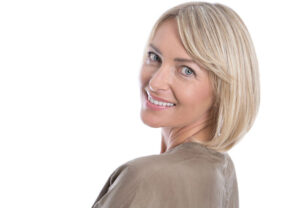 Mini facelift, or mini rhytidectomy, provided by board-certified plastic surgeon Jon Kurkjian, MD may be the best solution for you to reverse the signs of aging. A "mini" facelift is what is also known as the short scar facelift or short scar rhytidectomy. This procedure involves a shorter scar than a traditional facelift which may be less obvious to friends and family.
Dr. Kurkjian completed an aesthetic surgery fellowship in New York, where he had the opportunity to learn from some of the original short scar facelift experts. Dr. Kurkjian offers mini facelift for both men and women looking for a more youthful appearance and less obvious scars.
Mini Facelift Benefits
Mini facelift can provide the following benefits:
Significantly improves skin sagging and drooping
Elevates the jowls
Lifts up descended cheek fat
Softens smile lines and the folds at the corners of the mouth
Who Is an Ideal Candidate for Mini Facelift Surgery?
A mini rhytidectomy or short scar face lift may be best for men or women who want to avoid a scar behind the ear and into their hairline.  Not every patient is a good candidate for a short scar facelift. Dr. Kurkjian believes the best candidates for a mini facelift are patients with minimal to moderate neck skin laxity. Patients in the 40-55 year old age group are typical short scar facelift candidates.
Initial Consultation
During your first visit, Dr. Kurkjian conducts a detailed physical examination and evaluates your age, genetics, skin type and elasticity. Your cosmetic goals will be discussed in detail. Based on this evaluation and your desired recovery time, Dr. Kurkjian will recommend a comprehensive facial rejuvenation plan that may include a mini facelift.
Recovery
Mild discomfort, swelling and bruising are common after a mini facelift. Overnight nursing care will be arranged for your first night to ensure a safe and comfortable recovery. Cold compresses are applied for the first 36 hours after surgery to help with swelling and discomfort. Most patients can return to a normal work and social calendar within 10 – 14 days after surgery. Dr. Kurkjian advises facelift patients that it is best to avoid strenuous activity for 2 – 3 weeks after a short scar or mini facelift.
Contact Our Practice
If you would like more information about mini facelift surgery, or if you wish to schedule a consultation with our experienced plastic surgeon, please feel free to contact us today.