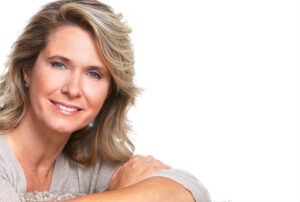 Sagging skin, skin folds and wrinkles of the neck skin are typical signs of aging. Neck lift surgery, or platysmaplasty, is performed to address these issues and help you achieve a smooth and attractive neck and jaw line. The procedure may be performed on its own or in conjunction with a facelift.
Dr. Jon Kurkjian is an aesthetic surgery fellowship-trained plastic surgeon who is committed to providing reliable, safe and customized solutions for every patient.
Benefits of Neck Lift Surgery
This unique surgical procedure mainly involves tightening the vertical bands in the neck in order to create a more defined jaw line and chin and youthful looking neck. Small incisions are made below the chin and behind the ears in order to remove excess fat, tighten the plastysma muscle and eliminate excess skin. Certain patients may only have excess fat which can be addressed with liposuction alone requiring very small incisions and limited downtime.
At our practice, a neck lift is performed to address:
Sagging and loose skin from beneath the chin

Excess fat stored under the chin (double chin) and the neck

The appearance of vertical bands in the neck and enhance neck contour

Muscle Laxity
Typically, healthy men and women with sagging skin and vertical bands in the neck are ideal candidates for a neck lift.
Your Initial Consultation
During the initial consultation, Dr. Kurkjian will evaluate your overall health status thoroughly. An examination of your neck and face bone structure, skin texture and elasticity will also be performed. Based on this evaluation, Dr. Kurkjian will discuss your cosmetic goals and determine the surgical technique that best fits your hopes for neck rejuvenation.
Visualize the Results
Dr. Kurkjian helps you make an informed decision about your cosmetic surgery procedure with the use of the innovative VECTRA® XT 3D imaging system. This technology provides you with images of your neck before surgery which Dr. Kurkjian can alter to show you what the results of the planned procedure will look like. These ultra-high resolution 3D images will help you and Dr. Kurkjian design your neck lift together.
Smooth and Fast Recovery
Dr Kurkjian usually performs the neck lift procedure at an outpatient surgery center. You typically will wear a compression bandage under your jaw for one night. A small amount of swelling and bruising can be expected which usually resolves within a week. Patients usually get back to normal light activities within 7 days of the surgery.
Contact Our Practice
If you would like more information about neck lift surgery, or if you wish to schedule a consultation with Dr. Kurkjian, please feel free to contact us today.