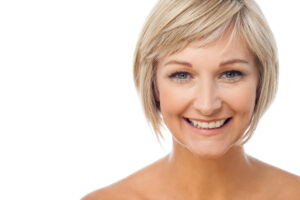 Blepharoplasty or eyelid surgery at the plastic surgery practice of Jon Kurkjian, MD is focused on improving the appearance of the eyelids and the area surrounding the eyes. Dr. Kurkjian, a plastic surgeon with fellowship training in aesthetic surgery, helps both men and women reduce the signs of aging by rejuvenating the eyelids, and creating a more alert, youthful, and pleasant facial appearance. Blepharoplasty is often combined with full face rejuvenation to help maintain the overall facial harmony.
Benefits of Eyelid Surgery
Eyelid lift at our practice can address conditions such as:
Tired appearance to the eyes
Puffiness in the upper eyelids
Loose / sagging skin
Fine wrinkles on the lower eyelids
Bags under the eyes
Lower eyelid droopiness
Cosmetic Eyelid Surgery Techniques
Dr. Kurkjian received fellowship training in New York City focused on aesthetic procedures like upper and lower blepharoplasty. You are an ideal candidate for the procedure if you are overall healthy, and want to improve the appearance of your eyelids and surrounding skin.
During the consultation, Dr. Kurkjian will explain the various options in great detail. He will discuss the type of anesthesia used, the results you can expect and possible risks involved. A complete cosmetic evaluation of your face and eyes will be completed. Dr. Kurkjian will make it a point to understand your aesthetic concerns and specific desires. Taking into consideration your cosmetic goals and hopes for recovery time, Dr. Kurkjian will be able to provide multiple options to fit your specific case. These techniques range from simple skin excision and fat removal to more complex procedures that may include fat repositioning, repositioning of the muscle around the eye, fat transfer around the eye and filler injections.
Dr. Kurkjian will commonly offer non-invasive techniques alone or in combination with surgery to help improve the appearance of your eyes and surrounding skin. At our office, Dr. Kurkjian also provides filler injections, chemical peels and BOTOX® Cosmetic. Certain procedures can be completed in the office without general anesthesia.
Eyelid Lift Surgery Recovery
Some swelling and bruising may be experienced after the procedure, but vary depending on the technique used. Dr. Kurkjian prescribes medication drops, cold compresses and ointment to enhance healing and provide relief from any discomfort you may encounter. Patients can return to work and their normal social calendar anywhere from that day to several weeks depending on the extent of the procedures performed.
Contact Our Practice
If you would like more information about eyelid surgery, or if you wish to schedule a consultation with Dr. Kurkjian, please feel free to contact us today.