Procedure: Approximately 1–2 hours
Anesthesia: Local or general anesthesia
Recovery: About 5–10 days (for office jobs and non-strenuous activities)
Post-op Visits: 1 day, 1 week, 3 weeks, 6 weeks, 6 months
Cost: Approximately $3,500-$9,000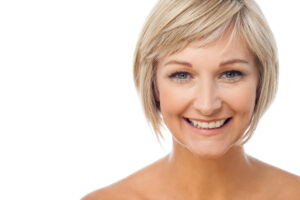 Blepharoplasty—commonly referred to as eyelid surgery or eyelid lift—is a popular procedure focused on improving the appearance of the eyelids for a more alert, youthful look. Treatment can be performed on the upper eyelids (upper blepharoplasty), lower eyelids (lower blepharoplasty), or both to address a wide variety of aesthetic concerns ranging from excess, hanging tissue to crepey skin and bags under the eyes. In severe cases of skin sagging in the upper eyelids, blepharoplasty can even help improve one's range of vision.
At our practice, board-certified plastic surgeon Jon Kurkjian, MD is highly skilled in customizing upper and lower eyelid surgery to meet the unique needs and goals of each patient. Based on your specific cosmetic concerns and desires, he can tailor treatment to help you achieve a rejuvenated, more refreshed and rested appearance with completely natural-looking results.
Customizing a Blepharoplasty Surgical Plan
Fellowship-trained in New York City by pioneers of facial rejuvenation surgery, Dr. Kurkjian is uniquely experienced in developing and performing personalized blepharoplasty procedural plans using the most advanced and effective techniques available.
During your personal consultation with Dr. Kurkjian, he will perform a complete cosmetic evaluation of your face and eyes to determine what enhancements can be made to address your concerns and achieve the look you desire. This may involve excising extra eyelid skin, removing or relocating fat, and even tightening or repositioning muscles around the eyes. In the event you want a more comprehensive facial rejuvenation—or if Dr. Kurkjian believes eyelid surgery alone will not create the best, most natural-looking result—he might recommend combining treatment with one or more complementary procedures, such as brow lift surgery, fat transfer, facelift surgery, chemical peels, or injectables.
Once you and Dr. Kurkjian have agreed upon a plan for surgery, he will discuss the type of anesthesia used, how the procedure will be performed, and any possible risks involved. He will also provide a comprehensive overview of how to prepare for treatment and what to expect during the recovery process. Throughout this conversation, he encourages any and all questions to be asked and/or concerns to be voiced, and he will happily take time to address each one until you feel completely knowledgeable and comfortable about all aspects of care.
If at this point you are ready to move forward with blepharoplasty, a friendly member of our staff will help you schedule a time and date of surgery that works for you, and payment options—including plastic surgery financing—can be discussed in full detail. Ultimately, Dr. Kurkjian and our team want your blepharoplasty experience to be as enjoyable and free of stress as possible, and we will do everything in our control to deliver an exceptional level of care.
What Are the Top Benefits of Eyelid Surgery?
Depending on your specific signs of aging and cosmetic concerns, eyelid surgery can address conditions such as:
Tired appearance to the eyes
Puffiness in the upper eyelids
Loose and/or sagging skin
Fine wrinkles on the lower eyelids
Bags under the eyes
Lower eyelid droopiness
Along with treating these aesthetic issues, eyelid surgery can also be beneficial from a functional standpoint in the event you have significant upper eyelid drooping (ptosis). When this is the case, skin removal and tightening during upper blepharoplasty can lead to a greater range of vision that was previously obstructed by hanging tissue.
What Are the Different Types of Eyelid Surgery?
As different concerns can affect the upper and lower eyelids, the blepharoplasty procedure must be tailored to the individual needs of each patient. Dr. Kurkjian may recommend one of the following techniques.
Upper Eyelid Surgery 
Upper eyelid surgery is typically used to remove puffy excess skin that can build up around the eyes due to age. As mentioned earlier, upper blepharoplasty can help resolve ptosis, making it useful for both functional and cosmetic reasons.
Lower Eyelid Surgery 
Lower blepharoplasty can remove bags, droopiness, or wrinkles from below the eyelid. The absence of extra volume under the eyes can make the face appear years younger. 
How Is the Blepharoplasty Procedure Performed?
At our practice, upper blepharoplasty by itself can often be performed using only local anesthetic and a mild sedative pill for relaxation—reducing both the cost of treatment and recovery time afterwards. For lower blepharoplasty, or when both upper and lower blepharoplasty are combined, general anesthesia is usually necessary.
To perform the upper blepharoplasty procedure, Dr. Kurkjian will first make a small incision in a natural crease of the upper lid, helping to disguise any visible surgical markings. Next, he will meticulously remove extra skin and excise and/or redistribute fat throughout the eyelid, making certain not to overcorrect any concerns in order to avoid creating an unnatural look. If necessary, he may also tighten or repair loose or detached upper eyelid musculature to restore proper positioning. Finally, he will carefully smooth the skin and close the incision via tiny sutures.
For lower blepharoplasty, Dr. Kurkjian can utilize an incision made on the inside of the eyelid (transconjunctival) or on the outside of the lower lid hidden just beneath the lash line. The transconjunctival method is usually reserved for those who have little to no skin or muscle laxity, and the exterior approach is typically best for individuals who have lax, excess skin and loose musculature. Once the chosen incision is made, Dr. Kurkjian will precisely remove and/or redistribute fatty tissue throughout the lower eyelid to achieve an optimal aesthetic. If redundant skin and muscle laxity are present, he will also meticulously excise a small amount of skin (which can also eliminate fine wrinkles) and tighten muscles and tendons. Lastly, Dr. Kurkjian will smooth the remaining skin and suture the incision line closed.
When upper and lower blepharoplasty are performed together, the total treatment time is typically about two hours. Performed separately, each procedure can often be completed in approximately one hour, depending on the complexity of the case.
What Is Recovery from Eyelid Lift Surgery Like?
Initially following blepharoplasty, some degree of swelling and bruising may be experienced, but these symptoms are temporary and should resolve with time. Dr. Kurkjian prescribes medication drops, cold compresses, and ointment to enhance healing and provide relief from any discomfort that may be encountered—though most patients report only feeling soreness and/or tenderness as opposed to notable pain. After about five to ten days, most normal, non-strenuous daily routines can generally be resumed, but vigorous exercise, physical sports, and/or other strenuous activities will need to be avoided for approximately two to three weeks.
Throughout the recovery process, Dr. Kurkjian will use a number of follow-up appointments to monitor healing and ensure the results are progressing as predicted. Our team is available to answer all questions and address any concerns you might have—and we will always go above and beyond to make sure your plastic surgery experience is as smooth and stress-free as possible.
Will I Have Scars After Eyelid Surgery?
Visible scarring after blepharoplasty is uncommon, particularly in upper eyelid surgery, as the incisions are typically made in an inconspicuous area of the crease. The chance of noticeable scarring is slightly greater in a lower eyelid surgery, as the incisions are made under the eyelid or around the lash. In any case, scarring after blepharoplasty is usually insignificant, and any scars that do arise typically fade quickly.
How Long Does Blepharoplasty Last?
Depending on the particular area around the eye, blepharoplasty can last anywhere between 10 years to a lifetime. Generally, lower eyelid surgery results are more permanent than upper, often displaying permanent results, whereas upper typically needs to be repeated after 10-20 years. The longevity of results will depend on the patient and specifics of the surgery.
Is a Non-Surgical Blepharoplasty Possible?
We offer a few injectables, such as BOTOX® Cosmetic, that can be administered around the eyes to manage dynamic wrinkles, such as crow's feet. They can also rejuvenate skin areas like frown lines between the eyebrows and forehead creases to create an overall more refreshed appearance. Please note, however, that they cannot directly tighten the eyelids, as blepharoplasty does, but rather smooth the surrounding skin.
What Does Blepharoplasty Cost?
At our Fort Worth practice, the cost of upper and lower eyelid surgery together is generally about $8,000-9,000. Upper blepharoplasty alone typically starts at $3,500 when performed with a local anesthetic, and lower blepharoplasty by itself usually begins at $5,000 due to the need for general anesthesia. Of course, factors such as the complexity of treatment and whether or not complementary procedures are simultaneously performed may further affect total pricing.
Never wanting cost to inhibit someone from attaining their cosmetic goals, we do offer various plastic surgery financing options through CareCredit® and other healthcare lenders. With a number of no- and low-interest monthly payment plans to choose from, blepharoplasty can be an affordable reality for almost any budget. If you are interested in financial assistance, our patient care coordinator will be happy to help you get started exploring your choices.
Contact Our Practice
For more information about eyelid surgery, or if you wish to schedule a consultation with Dr. Kurkjian, please feel free to contact us today.