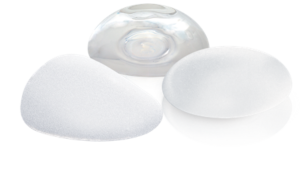 Selecting the correct implants is a critical element in achieving exceptional results from breast augmentation and breast lift with augmentation. At our practice, board-certified plastic surgeon Jon Kurkjian, MD offers a wide range of breast implant types, shapes and sizes to meet the specific needs and desires of every patient interested in breast enhancement. With the aid of advanced VECTRA® XT 3D imaging, he will work closely with you to identify the most appropriate option(s) for your unique anatomy and aesthetic goals, ultimately helping you choose implants that create an exceptionally natural look with lasting results.
To learn more about the implant selection process and various implant options available at Kurkjian Plastic Surgery + Aesthetics, we encourage you to continue reading the information provided below, or contact us today to set up a personal consultation with Dr. Kurkjian.
Choosing the Right Breast Implants
To begin your consultation, Dr. Kurkjian will review your medical history, discuss your cosmetic goals and conduct a physical examination to determine if you are a good candidate for breast implants. Next, he will perform a thorough evaluation of your breast size, shape, symmetry, skin elasticity and the proportion of your breasts in relation to your body, helping him to identify the particular range of implant sizes and shapes that can safely and effectively produce an optimal result.
Once measurements are taken and an ideal range of implants is determined, Dr. Kurkjian will utilize our in-office VECTRA® XT 3D imaging system to show you an ultra-high-resolution simulation of how different implant sizes and shapes will look on your own body. By providing an immediate and accurate representation of potential results, this state-of-the-art technology takes any guessing out of the implant selection process, ultimately leading to high levels of postoperative patient satisfaction.
Although some individuals desire larger breast implants, a growing number of patients are seeking smaller implants that better align with their lifestyle. No matter your aesthetic goals, Dr. Kurkjian is dedicated to helping you choose the implants that best fit your personal tastes, style and desired appearance.
Breast Implant Options
The implant options offered by Dr. Kurkjian include saline, cohesive silicone gel and highly cohesive silicone gel. Saline implants and cohesive gel implants are round in shape, and highly cohesive gel implants come in both round and anatomically shaped varieties. Learn about each below.
Saline Implants
Approved by the U.S. Food and Drug Administration (FDA) for individuals who are at least 18 years of age, saline implants consist of a saltwater (saline) solution covered by an outer silicone shell. The chief benefits of saline implants are that they tend to be less expensive than silicone, they can usually be inserted through a smaller incision, and any leak and/or rupture will be easily apparent due to a notable deflation in breast size. While saline implants are good for individuals who have enough breast tissue to hide any potential rippling, in Dr. Kurkjian's opinion, they do have the tendency to displace laterally and inferiorly more frequently than silicone implants as a result of their rounder shape.
Cohesive Silicone Implants
Cohesive silicone implants are FDA-approved for breast augmentation patients who are 22 or older. These are the most common silicone breast implants that are currently used in the United States. Cohesive silicone implants are typically round in shape and have thicker shells and more cohesive silicone gel than the breast implants of previous generations. In Dr. Kurkjian's experience, the key benefits of cohesive silicone implants are that they produce outcomes that both look and feel more natural, they have a reduced rate of rippling, and they tend to remain in position better over time due to a flattened posterior surface.
Highly Cohesive Silicone Implants
Also known as "gummy bear" implants, highly cohesive silicone implants are composed of a durable, form-stable silicone gel designed to closely resemble the feel of natural breast tissue. Highly cohesive silicone implants are available in round and shaped varieties. The feel of "gummy bear" implants is favored by some patients who pursue breast augmentation. The form-stable shaped implants can provide a very natural appearance with mild fullness in the upper pole and more significant volume in the lower portion of the breast. Some plastic surgeons argue that the texturing and shape of these implants may provide a more predictable outcome over time. The highly cohesive nature of these implants may result in a lower risk for visible rippling of the implant.
Round Breast Implants
Round breast implants are generally considered an excellent option for patients looking to attain more volume and fullness in the upper portion (upper pole) of their breasts. Dr. Kurkjian offers round saline implants, round cohesive silicone gel implants and round highly cohesive gel implants. He offers the full complement of breast implants by Mentor®, Allergan and Sientra®. As part of your consultation, Dr. Kurkjian will provide information to help you make the best choice for you.
Anatomically Shaped Breast Implants
Also referred to as teardrop-shaped implants, anatomically shaped implants can be a great choice for many women seeking less upper pole fullness and more volume in the lower portion of the breasts (below the nipple). In addition, this implant option is often recommended for patients who have limited breast tissue and therefore need the implant to generate all of their breast shape. Dr. Kurkjian offers highly cohesive teardrop-shaped implants made by Sientra®, Allergan, and Mentor®.
Ultimately, every implant type and shape has its pros and cons, all of which will be covered in full detail during your consultation. Dr. Kurkjian has considerable experience in breast enhancement surgery with implants, and he is able to help you select the most appropriate option for your unique needs and goals—never pressuring you into any decision you are not comfortable making.
Contact Our Practice
If you have any further questions about breast implants, or if you would like to schedule a consultation with Dr. Kurkjian, please do not hesitate to contact our practice online or by phone today.