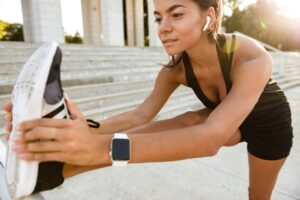 Sagging breasts are a common concern for many women, causing them to seek breast lift surgery. This popular procedure removes and tightens excess skin to elevate the breasts, and generally results in a more youthful, "lifted" appearance. In many cases, however, these patients wish to achieve more than just a lifted breast position – they often want to restore lost volume or improve breast symmetry as well. For such patients, our board-certified plastic surgeon, Dr. Jon Kurkjian, offers the combined procedure known as breast augmentation-mastopexy (BAM), which can give patients the benefits of both a breast lift and augmentation. 
One part of this combination – breast augmentation – refers to the use of implants to alter the shape, projection, and volume of the breasts. Made of a silicone or saline solution inside a durable silicone shell, these implants come in customizable shapes that range in size and shape. Before Dr. Kurkjian moves forward with any patient for breast augmentation, he invites them to explore the possibility of adding a lift to the mixture. The space between their nipple and inframammary fold is taken into account, and if the distance is greater than 9-10 cm, the BAM procedure is often recommended.
Dr. Kurkjian prioritizes each patient's wishes and safety, and will thoroughly discuss all options before conducting any procedure. For this reason, we use the VECTRA® XT 3D imaging system. This advanced piece of technology processes potential results by creating a prospective image of your new breasts, providing a "sneak peek" before your surgery. Viewing this prototype is a great opportunity for patients to point out what they like and dislike. It's a valuable tool for helping Dr. Kurkjian customize a patient's surgery to help them achieve their desired results.
Sagging breasts can be discouraging, but Dr. Kurkjian is happy to lead you through the most beneficial procedures for your needs, from breast lift to augmentation to BAM. He creates a personalized treatment plan, as well as a gentle and comforting environment, for each of our valued patients. Schedule your consultation to get started.