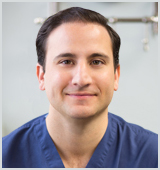 Welcome to the Plastic Surgery Practice of Jon Kurkjian, MD
The Plastic Surgery Practice of Jon Kurkjian, MD is conveniently located in the Fort Worth Medical District where we serve the greater Dallas/Fort Worth community. Our priority is your safety and comfort throughout the entire experience. If you have any questions about surgical or non-surgical cosmetic procedures, please do not hesitate to contact us.
The Science of Beauty
Our goal is to help you achieve natural results using the most advanced techniques available in plastic surgery. Dr. Kurkjian is absolutely dedicated to providing individualized care for every patient. During your initial consultation, we will discuss your goals and provide you with detailed information on the various treatment options that will help you achieve your desired look. Together, we will make sure that you are totally comfortable with every decision along the way. We look forward to meeting you soon.