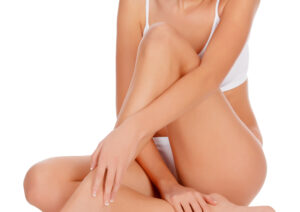 Natural aging, weight loss or weight fluctuations lead to loss of skin tone in the abdomen, thighs and buttocks. At our practice, a lower body lift is a combination of a buttock lift, hip lift and lower back lift. The procedure helps reduce excess sagging skin and unwanted fat from these areas.
Dr. Jon Kurkjian is an aesthetic surgery fellowship-trained plastic surgeon dedicated to providing customized cosmetic surgical solutions with a keen focus on patient safety.
Lower Body Lift Benefits
This procedure is ideal if you are healthy and of normal weight or slightly overweight with any of the following issues:
Excessive skin in the thighs, abdomen, hips and lower back that usually accompanies excessive weight loss
Stubborn, excess fat deposits in the hips, thighs, back
Sagging skin and poor lower body tone
For some patients, Dr. Kurkjian can combine liposuction and tummy tuck procedures with a with lower body lift for an even more dramatic result.
The Procedure
The surgical procedure involves making an incision along the posterior waist line or slightly below that area to remove the excess skin and/or fat. The type and pattern of incision will vary depending upon your anatomy. The object of the procedure is to remove excess skin and fat while also lifting the existing tissue into a more appealing contour. This can include an improvement in the shape and size of the buttocks.
What to Expect after the Surgery
An overnight stay with personal nursing care will be arranged for you to help ensure a smooth first night. You will then be seen the morning after surgery and again within 2-4 days. Most patients can return to work after 2 weeks and resume more rigorous activities after 3-4 weeks following their surgery. At our practice, we emphasize personalized care to help patients complete the entire body contouring journey.
Contact Our Practice
For more information about the lower body lift procedure, or to find out if this treatment is right for you, we encourage you to contact our office today to schedule a consultation with Dr. Kurkjian.