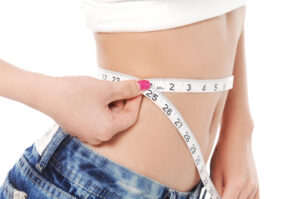 With summer right around the corner, many people have been working hard to eat healthily and exercise regularly to get in shape for trips to the beach, weekends at the lake, or simply hanging out at the pool. While these efforts are likely helping most individuals slim down and achieve a more contoured overall physique, some women and men may notice that certain areas of the body remain resistant to change, regardless of how many vegetables they eat or hours they put in at the gym. Fortunately, these stubborn pockets of diet- and exercise resistant fatty tissue can often be diminished with liposuction, helping to put the finishing touches on one's weight loss and toning endeavors.
At my practice, I offer three liposuction techniques that can be employed to reduce problematic fat buildups in the hips, abdomen, buttocks, legs, arms, and even the neck. The most appropriate liposuction method will be determined based on your unique needs and goals, and you should be at (or very near) your ideal weight with no unmanaged health conditions in order to be considered a good candidate. Following surgery, it is imperative that you continue consuming a balanced diet and exercising on a regular basis to maintain an optimal outcome.
Ultimately, liposuction should not be considered a weight loss treatment under any circumstances. However, when performed to enhance and/or refine a healthy diet and exercise regimen, this effective fat reduction method can help you successfully achieve the figure you desire.